Good Evening!
To some degree every business wants or needs to increase their Profiit. (Even non profit businesses).
There are literally only 3 ways to ever do this.
Sell more things to existing customers

Raise prices without raising costs
Each of these have their advantages and disadvantages
Get New Customers:
This is by far the hardest and most expensive one of the three, but it is also necessary for the other two to work.
The advantages are pretty obvious I think… more customers means more work, more revenue, and more Profiit.
The disadvantages are it takes a lot of time, marketing, and effort to find new customers and it can be really expensive.
Cost to acquire a new customer is one of the key metrics that a business must know, along with lifetime value of a customer.
That is basically the trick to successful business. Figure out the lifetime value of a customer, then work on lowering the cost to acquire to a number that is lower than that. Then you will know how much and how fast you can scale.
This process can be made much simpler by…
…Selling more things to existing customers.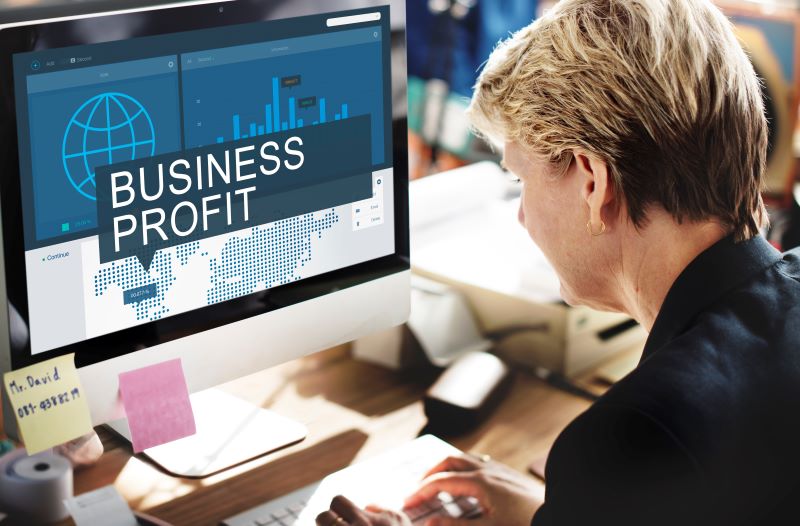 If you have a list of customers (whatever form that may take for you… email, phone numbers, social media etc…) you have presumably done some work for them in the past and they were satisfied with it… so if you have something new to offer them they are going to be much more likely to buy from you again, thus raising their lifetime value and making it possible to spend more to acquire them.
Some examples of this from Legiit are when we added premium seller accounts, and paid promotions.
Of course you can only offer so many things and if they get burned out on that the third method is…
…raise prices on existing services.
This of course is the most unpopular one, but if done properly with a good service or product and a client base that loves you it CAN be pulled off pretty easily.
For example we had to raise prices on Legiit from 10% to 15% a few months back… and we literally didn't get 1 complaint.
(And I will tell you I was worried about it)
So find yourself wanting to make more profit from your business take a step back, examine your business, figure out your Cost To Acquire, and Lifetime Value…. then see which of these 3 variables you can improve to make that equation balance in your favor.
Once you learn to look at business as a math equation that needs to be solved, and you solve it, you have basically rigged the slot machine to work in your favor.
Do you know your key metrics? Cost to acquire and LTV?
Let me know in the Profiit Academy Daily Facebook Group
Talk to you tomorrow.
Best,
CMW